Dinas Powys Festival 2023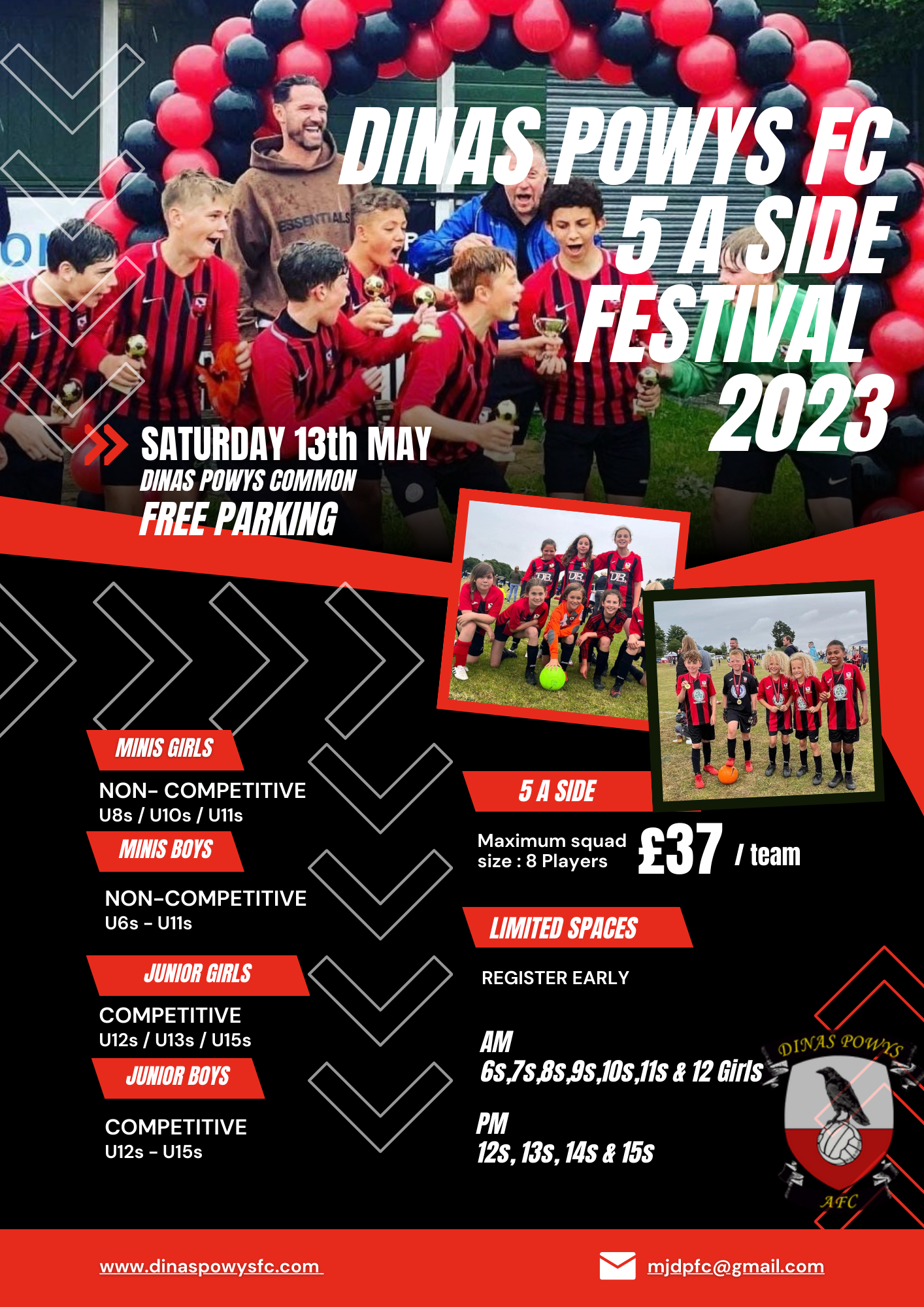 We a re delighted to announce we will be attending the Dinas Powys Festival 2023 again this year.
We are keeping our fingers crossed for a sunny day and looking forward to lots of fun!
There are a number of matches taking place,for the Mini's girls, Mini's boys, Junior girls, Junior boys and 5 a side, it truly is going to be a fantastic day for all your family and friends.